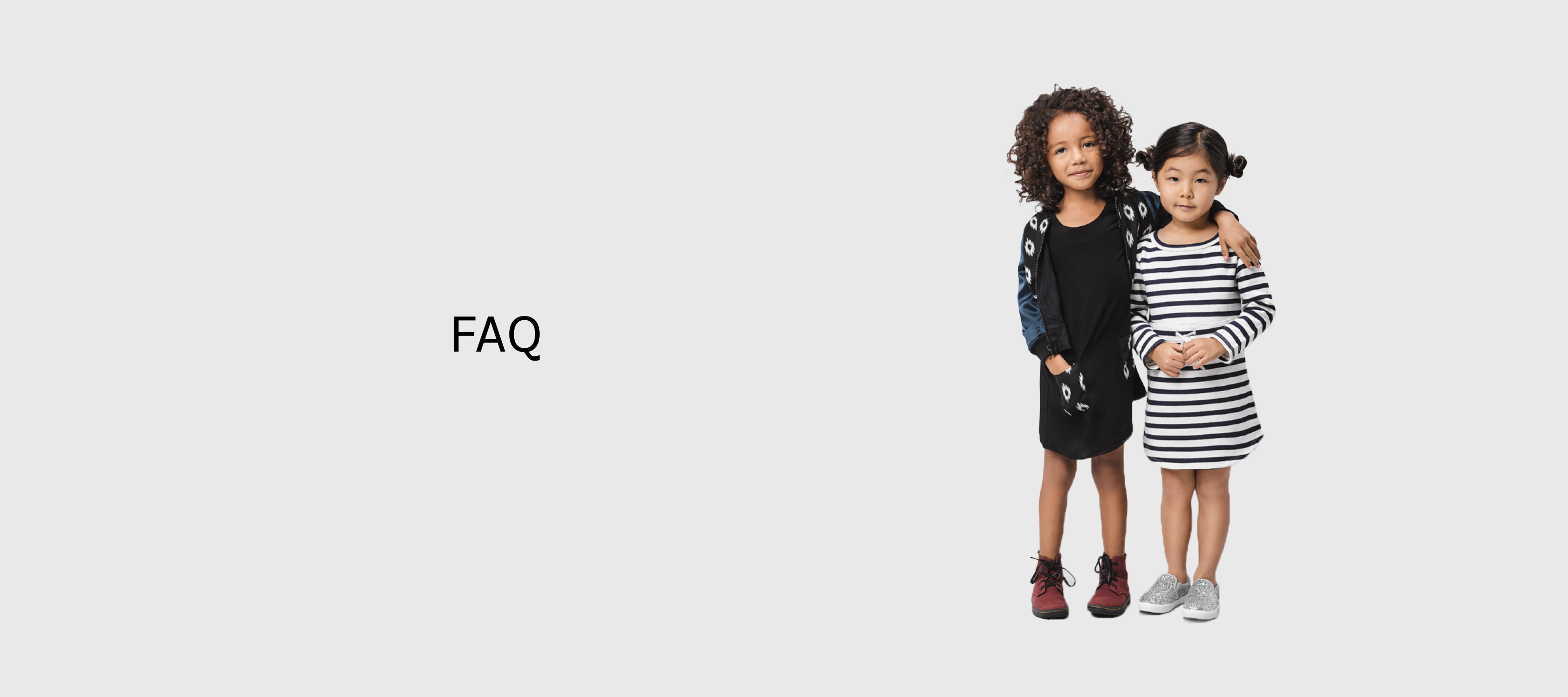 What is the story behind Beru Kids?
Beru Kids is an ethical brand born and bred in Los Angeles. We manufacture in LA and this is definitely where we plan to stay. LA is who we are, but staying in our backyard also allows us to have an acutely close connection to our supply chain. We source almost 100% of our fabrics in Los Angeles, both deadstock and organics which were introduced in 2017. By producing RIGHT in LA, we know exactly who is making our garments and where. With the very visible poverty in the garment district in LA, we are proud to support our local economy and provide jobs to local workers, all of which are paid a living wage.
What size should I buy for my child
Beru Kids offers toddler sizing from size 2 to youth size 6-7, and now 8 in some styles. Because kids come in all different shapes in sizes, it's difficult for us to recommend a specific size. Please take a look at our size guide to see what size would work best for your child. Our items are made for a more fitted look, so if you like a looser fit, we recommend purchasing a size up.
How long will it take to receive my order?
We try ship all products to our customers within 3-5 business days. If you placed your order on a weekend, your order will be processed the following business day (excluding any that fall on a US holiday, then it will ship when we reopen). 
What is your return and exchange policy?
We know sometimes things happen and you need to return or exchange your purchase. Beru Kids will refund or exchange orders within 7 days of purchase. The product must not have been worn or washed. Returns will only be accepted if the original tags are still attached. You have one week to ship the item once the return label is created. Once we receive the items back in our warehouse, a refund less $5.00 to account for return shipping fees will be issued. If exchanging, we will ship the new item once we receive your returned item. If you are exchanging for a different item entirely (not just a different size) we will issue you Beru Credit. Beru Kids is not responsible for items once they have been shipped. Beru Kids will not be held responsible for items lost, stolen, or damaged during transit. 
Please visit the Returns & Exchanges page. Here you will be able to select which items you will be returning and automatically print out a return shipping label. 
Can I return a sale item I purchased? 
No, unfortunately sale items are all final sale. If you need a different size and we have it in stock, we are happy to exchange for a new size only. 
Can I cancel my order?
Cancellations are allowed for online purchases if emailed within 12 hours of your purchase. Please email [email protected] with your order number. 
How much will you charge for shipping?
We offer FREE domestic shipping. All packages are shipped USPS Priority 2-3 day delivery. 
What currency are your prices in?
All prices are in USD.
How do I find out the status of my order?
Once you place an order, you will receive a confirmation email. When your order is shipped you will receive an email with tracking information. If for some you reason you have not received shipping information, please email us at [email protected] and we will let you know the status of your purchase.
Do you ship internationally?
Yes. At this time, Beru Kids relies on USPS (United States Postal Service) or FedEx as our carriers for our international order processing. Depending on your international destination, some packages experience longer holds at the local Customs office, so it's possible to take up to 3 weeks for an order to be delivered. 
What forms of payment do you accept?
We accept Visa, MasterCard, Discover and American Express credit cards as well as PayPal for all of our order fulfillment.
I own a store. How do I become a Stockist?
Please email [email protected] for line sheets and lookbooks.
Can I become a model for Beru Kids?
We're always looking for new fit models and models for our photoshoots. Please send us an email at [email protected] with two photos and clothing size to be considered.