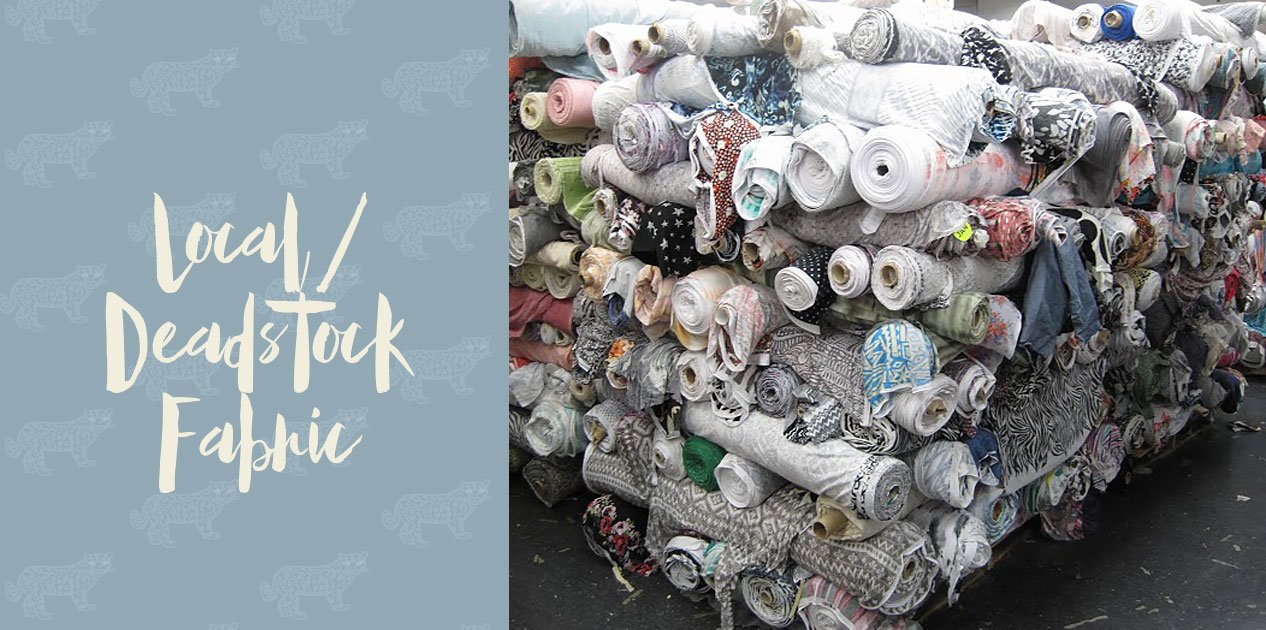 With only 3% of clothing purchased in the US actually made in the US, we're super proud to be made locally. Being so close to our partner factory also means we're there all the time designing future collections, sampling soon-to-be released styles, and checking up during the production of new pieces that your kids are soon to rock. Like us, our friends over at our partner factory are dedicated to eco-friendly manufacturing practices and to providing a safe and fair work environment for all of their employees. We know we can make awesome, quality clothing and not at the expense of other people or the environment.
It's pretty scary that six percent of all trash in US landfills comes from textiles. Over 95% of that textile can be reused or recycled, but only 15% actually avoids the dump. Talk about depressing. So instead of sitting in a landfill, we take fabric left over from other fashion brands, mills, or garment factories that otherwise would be thrown away and make sweet threads for your wild child.
At Beru Kids we like to keep things local so we source all of our raw materials from Los Angeles. We love LA and we do what we can to support the local economy.